Give A Little For Pets In Need
Make a One Time or Monthly Donation Today!
Mountain Pet Rescue is always in need of vital supplies including food, bedding and cleaning supplies. View our wish list available for purchase on Chewy and Amazon and donate items that help us provide for our animal guests.
Sign up for Community Rewards with your King Soopers or City Market Card and link Mountain Pet Rescue as your organization to donate a portion of your spending, with no extra cost to you!
One-time donations can also be made online, or by sending a check payable to Mountain Pet Rescue at:
Mountain Pet Rescue

PO Box 1841

Winter Park, CO 80482
We love all our pets, but sometimes there's that special four-legged friend who changes our lives forever. Maybe he slept on his back – or knew how to open doors with his paws. Maybe she was there for you during a tough time in your life but could always make you smile.
Whoever this special pet may be, perhaps you'd like to honor him by making a donation in his name. If so, we are happy to post a photo of your beloved pet, and include a small biography so that anyone who views our site will know how much your pet is loved.

To donate in memory or in honor of your pet, please contact us by email, on Facebook, or give us a call at 970-281-PET-1 (7381)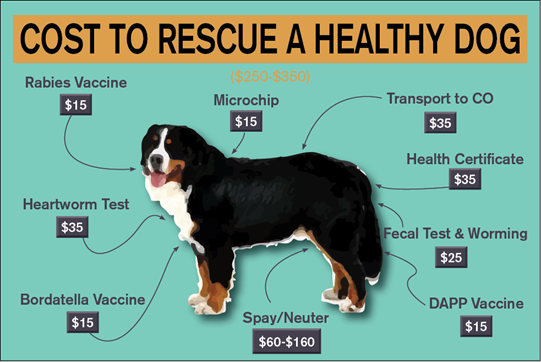 *The costs to rescue a pet with additional needs goes above and beyond the costs of rescuing a healthy pet.